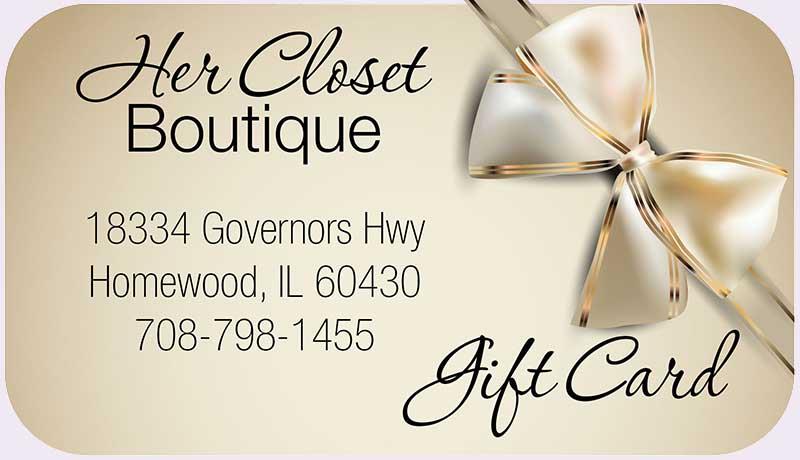 The perfect gift, for every occasion.
May be purchased for any amount, and it never expires.
You won't find high pressure at Her Closet Boutique...But, if you fall in love with one of our unique necklaces, hurry in - these are one of a kind! Our inventory moves quickly. If you found it today, chances are, it won't be here tomorrow!