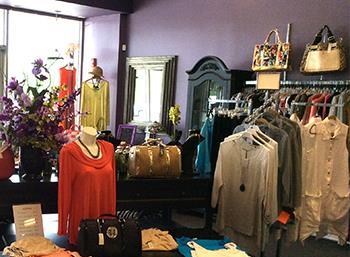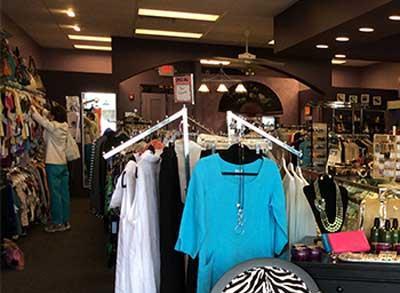 Interested in selling your stunning gently worn, generously loved items? Please review our consignment guideline below.
By appointment only, please. Call Rose at 708-798-1455 to schedule an appointment on Tuesday, Wednesday, Friday & some Saturdays.

Items accepted: "We go with the season" and accept designer fashions, better department store and upscale boutique merchandise, all sizes. Handbags, shoes, coats - leathers and furs.

Accepted Procedures: Clothing must be cleaned and pressed yourself or by dry cleaner. No more than 2 - 3 years old, and in the current styles. Clothes must be on hangers, with no missing buttons, and in PERFECT condition. Shoes must be nearly new, with no scuff marks / current heel.

Computer printout / receipt: A drop-off receipt will be issued at the time of acceptance. A computer printout itemizing merchandise and indicating the asking and selling prices will be included with your check.

Timeline: Items are put out on the sales floor within one (1) month after acceptance. Upon request, a computerized receipt of your inventory will be available when the items are on the sales floor.

Terms / Commission: Consignments are for sixty (60) days. Consignors earn 40% of the final selling price. Fur consignments are ninety (90) days, and the prices are agreed upon with HCB and the fur owner.

Payment / Pricing: Payment is made within two (2) weeks after the consignment contract expires. It is the consignor's responsibility to pick up the check. Prices and reductions are solely at the discretion of HCB. HCB will not cut a check under $10. Instead, the under $10 amount will be donated to charity. Donation slip will be given for that amount. Checks that are not cashed after 12 months are null and void.

Unsold Items: At the end of the consignment period all unsold itmes are to be picked up or donated to a local charity. A donation receipt, for your itemized tax purposes, will be included with your check.
Ownership of consigned items remain the property of the consignor until sold, therefore, consigned items should remain insured by consignor's private insurance provider until sold. Her Closet, Inc. will take every reasonable precaution to secure consigned property, we are not responsible for loss or damage by fire, theft, accident, vandalism or any other cause.